Testimonials
Hutto, Texas Home Seller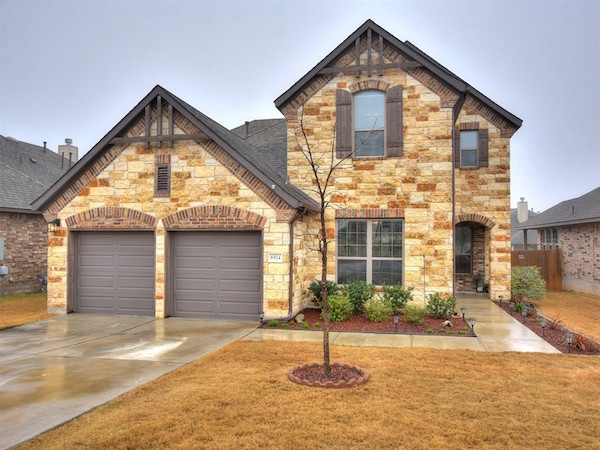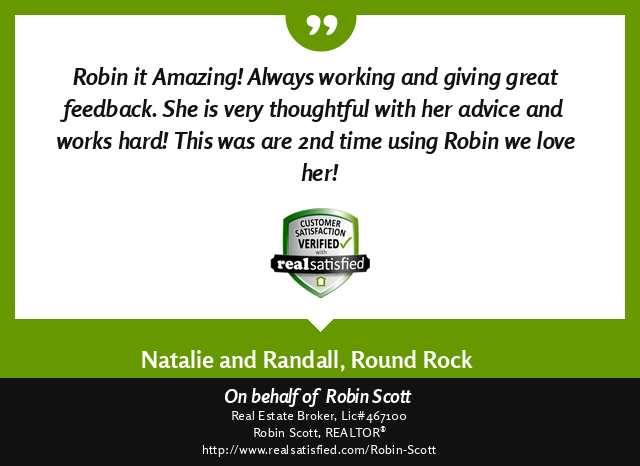 July 31, 2018
Austin, Texas Home Seller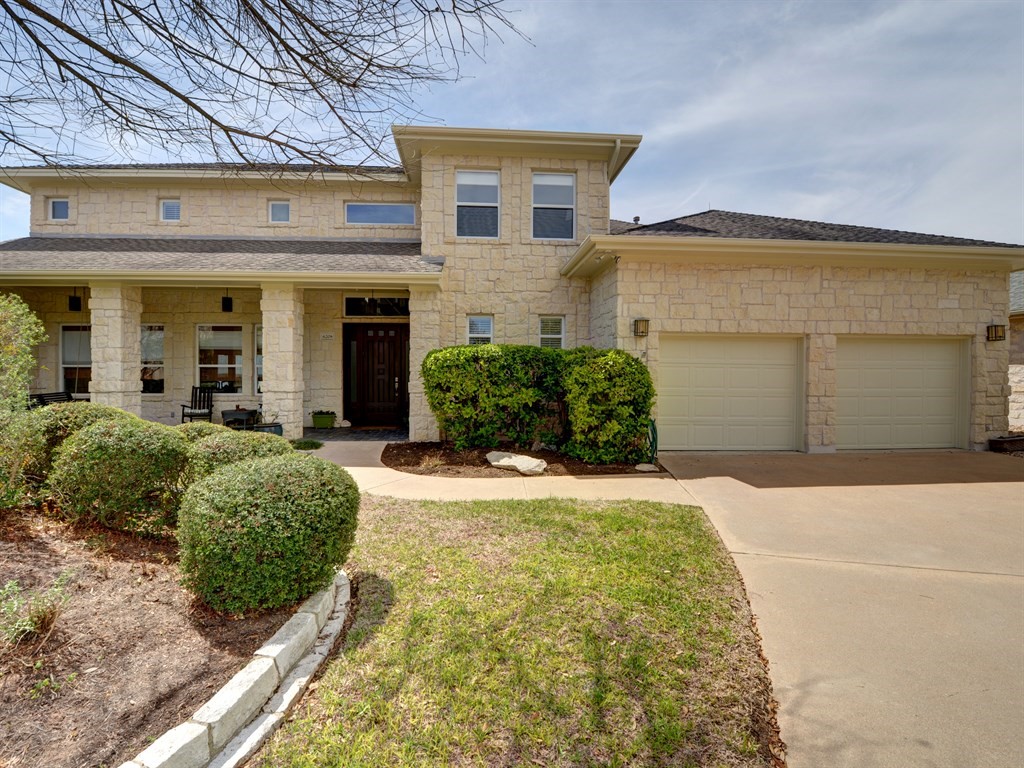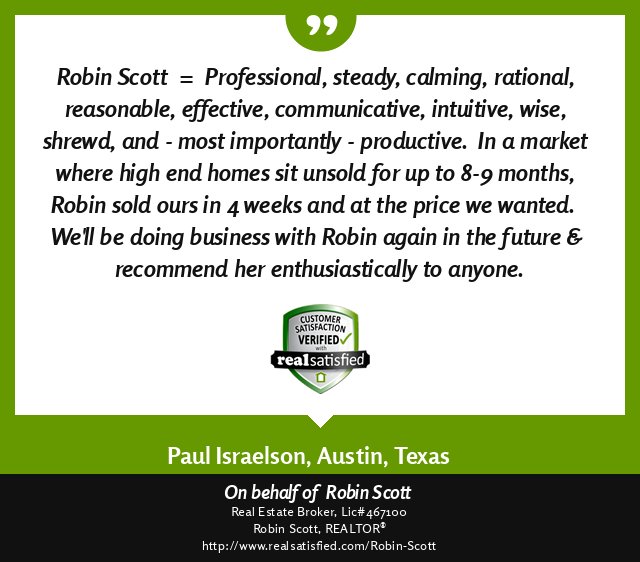 May 21, 2018
Round Rock – First-time Home Buyer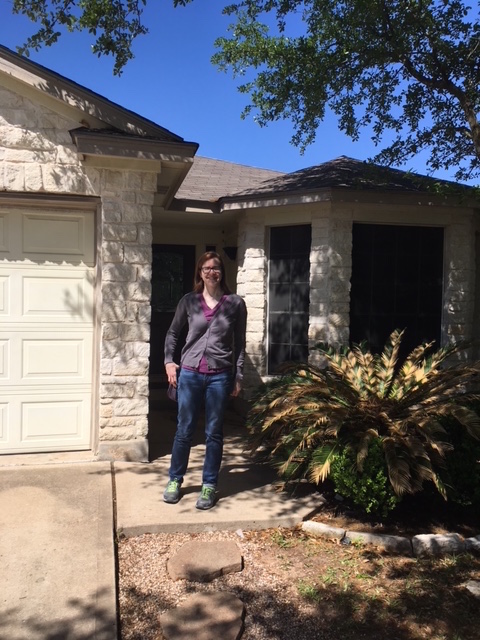 100% Recommendation! – Julia L. May 14, 2018.
Manor – First-time Home Buyer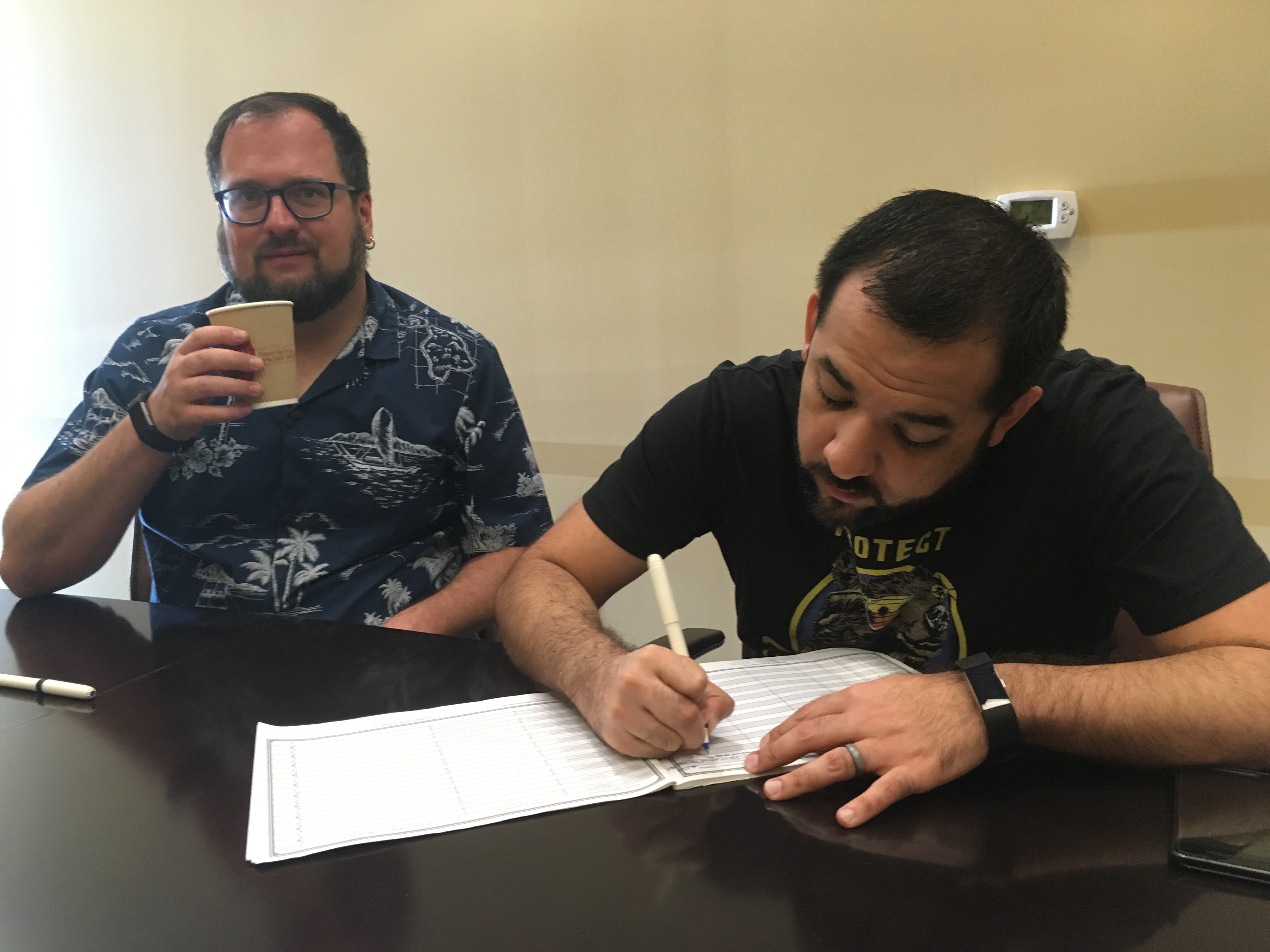 100% Recommendation! " Robin was so wonderful to work with. She was early to appointments and showed us every house we wanted to see, even if she didn't think it would work for us. We found our dream home and she made it less stressful than I'm sure it could have been." – Keith G and Gabriel M. April 17, 2018.
SW Austin Home Seller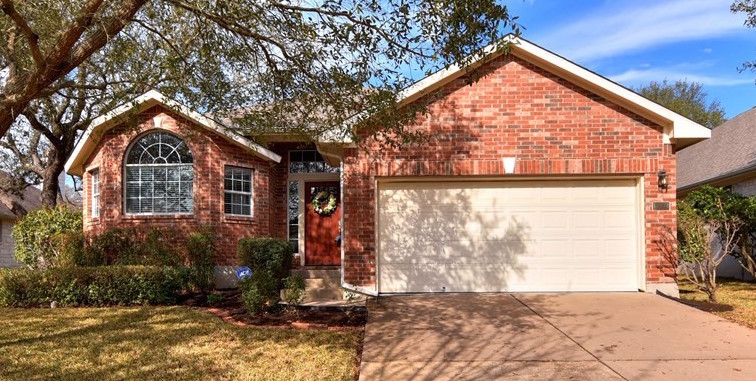 "I wouldn't use anyone else as a realtor! Robin spends a great deal of time understanding her clients needs and goes above and beyond to deliver. She is an incredibly hard worker and easy to work with." – Leslie A. April 2018

Round Rock – Home Buyer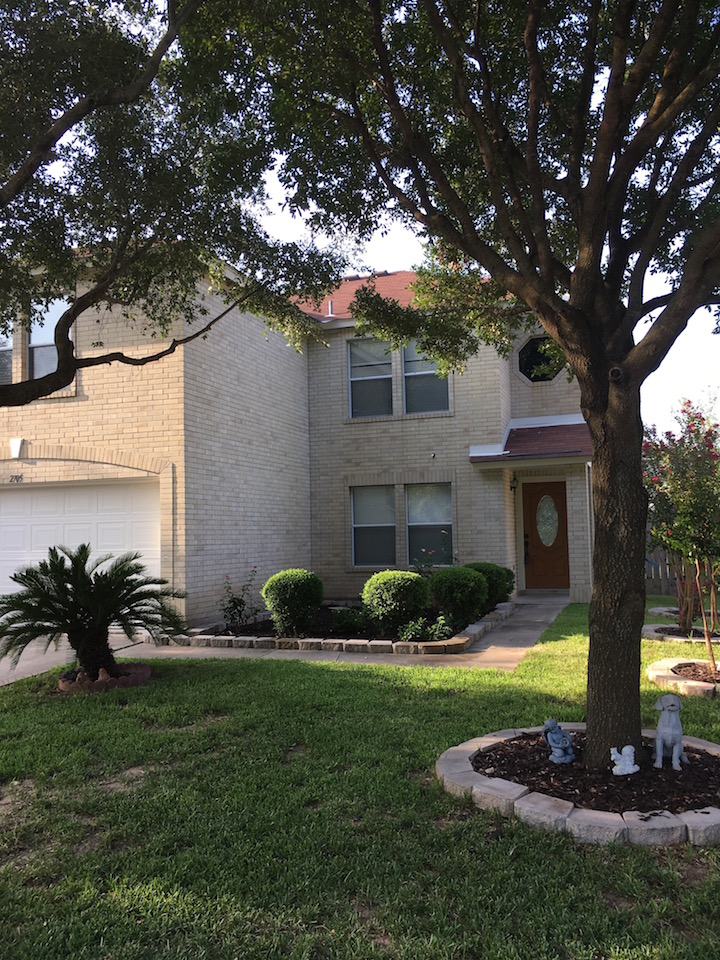 "Robin helped us buy our investment property. She is very professional, knowledgeable and easy to work with. We will definitely work with Robin in the future as well." – Raja S, August 2017

Sw Austin – Home Buyer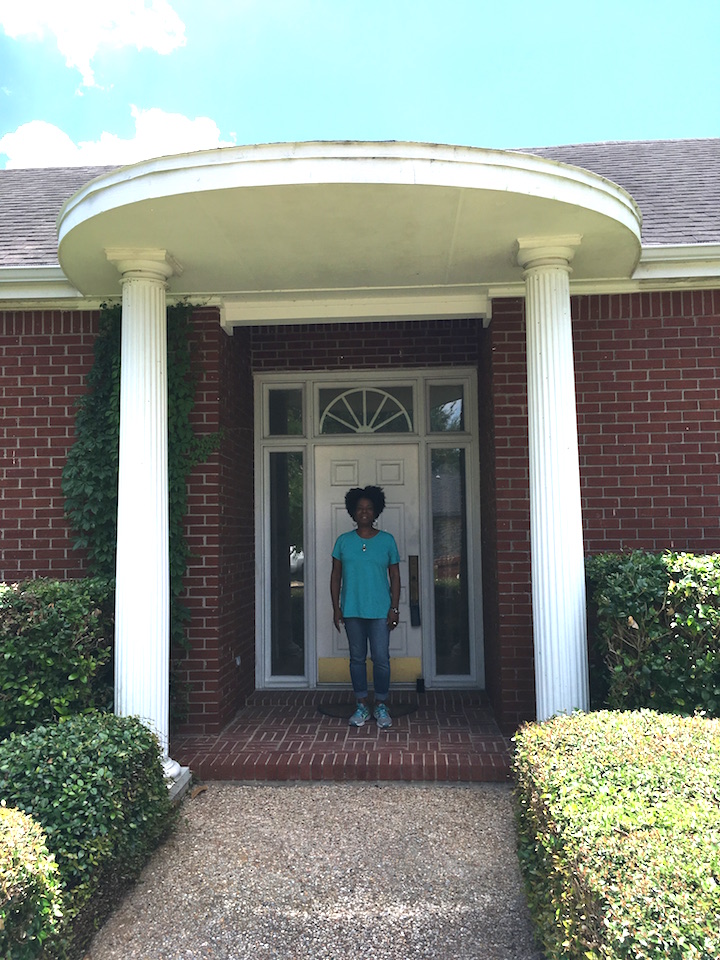 "Robin is by far the most professional and friendliest realtor I have had the pleasure of working with! She was always available, whether by phone or in-person. She guided me through the process every step of the way, and always made sure I was comfortable with how things were progressing from beginning to end." – Kathy B, July 2017

Northwest Austin – Home Seller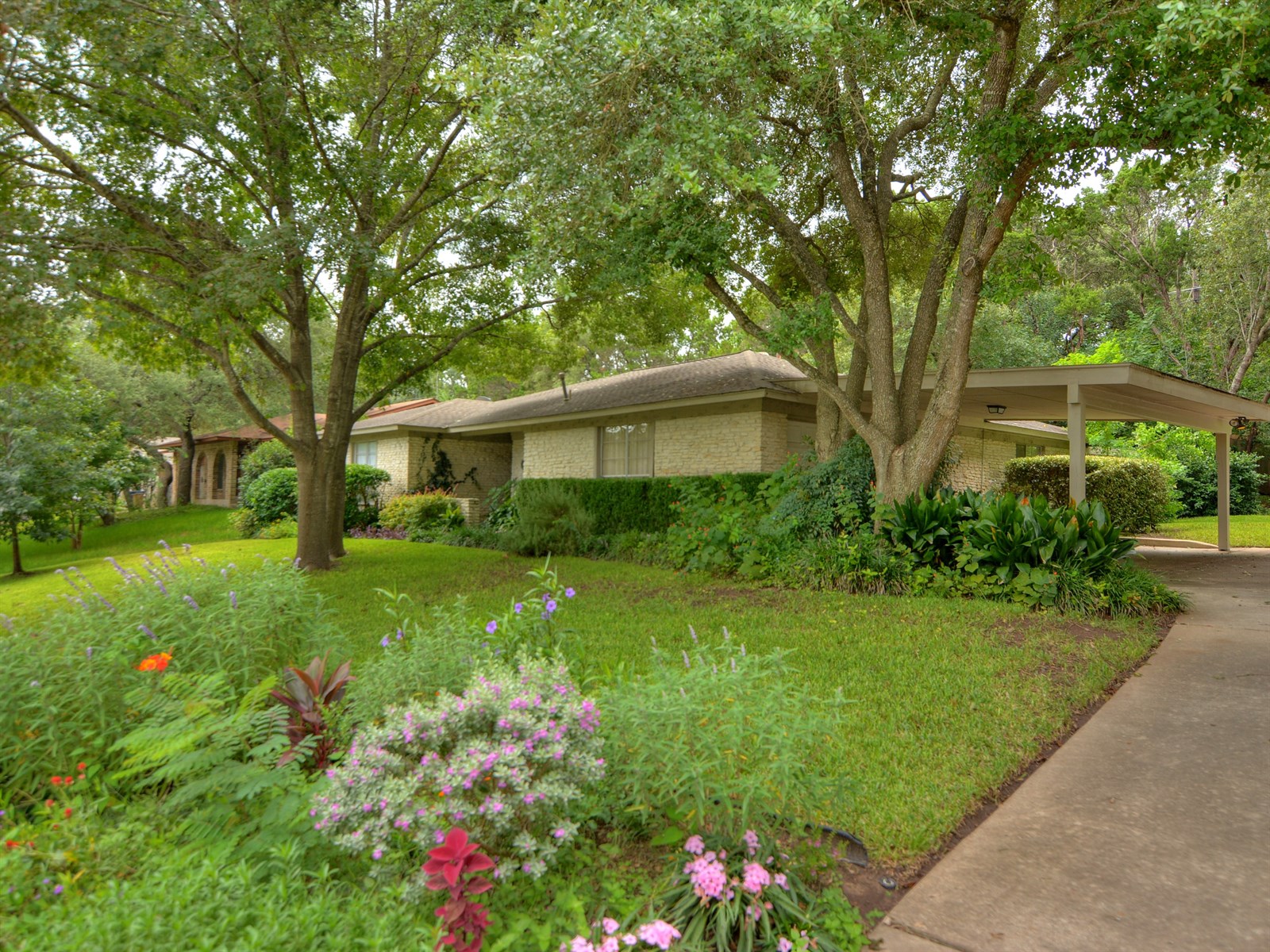 "Robin Was invaluable. We couldn't have made it through this sale without her." – Gay and Jim, January 2017

Northwest Austin – Home Buyer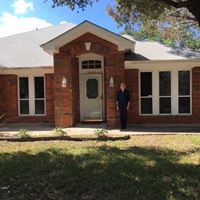 " Robin is wonderful!! She walked me through the home buying process step by step, and was always available to answer questions and help me with whatever I needed. In addition, sheconnected me to other really great service providers who could accomplish whatever tasks needed to be done along the way. I highly recommend her, and will most certainly hire her again if I ever look for another home!" – Martha, November 2016

"Robin assisted in my relocation from the east coast to the Northern Austin area which led to a new home purchase in Cedar Park. She even went to the first walkthrough in my absence as if it were her own home as well as the final walkthrough with me." – Will, September 2016

Cedar Park – Home Seller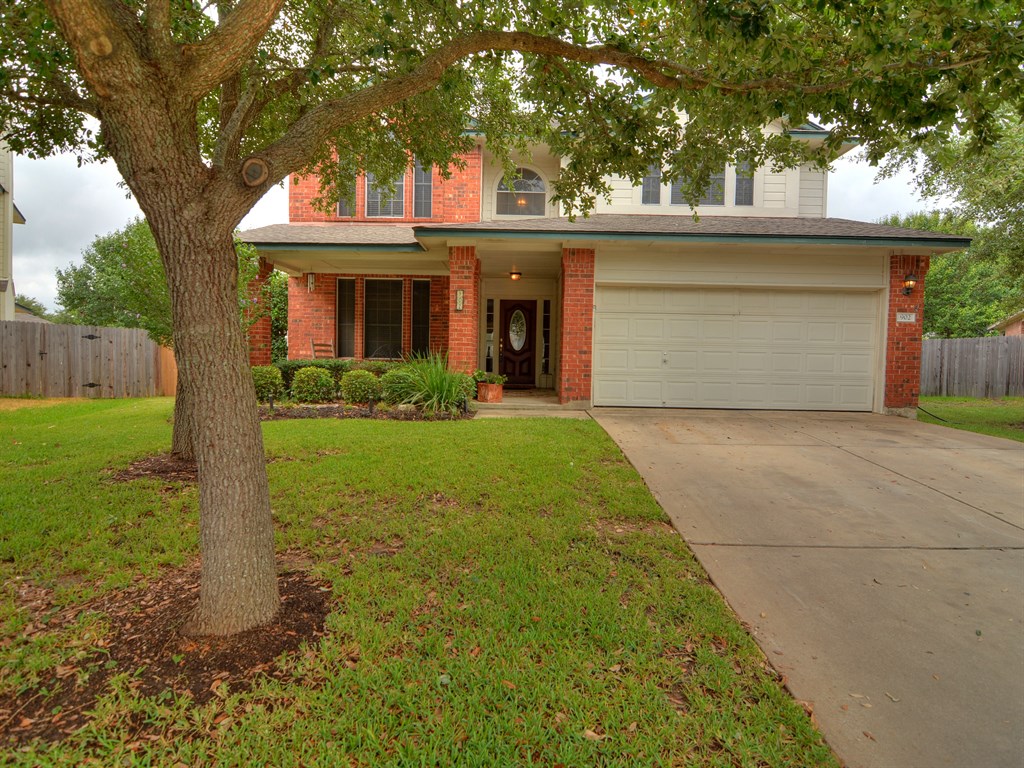 "Robin was 5 stars!" – Brenda, August 2016

South Central Austin – Home Buyer


"I first started working with Robin in 2012 and later in 2013 to find a home in Austin. Both times my plans to move had to be postponed. In total we spent five days looking at houses. While wintering in Austin 2015-16 my daily walk took me past a home that looked perfect. I called Robin, she arranged for us to see it, negotiated a nice discount off of the ask and helped me manage the purchase. Left to my own devices, I would have paid more. Robin is a pleasure to work with, cheerful, even-tempered and professional. I highly recommend her." – Frank, May 2016

Round Rock – Home Seller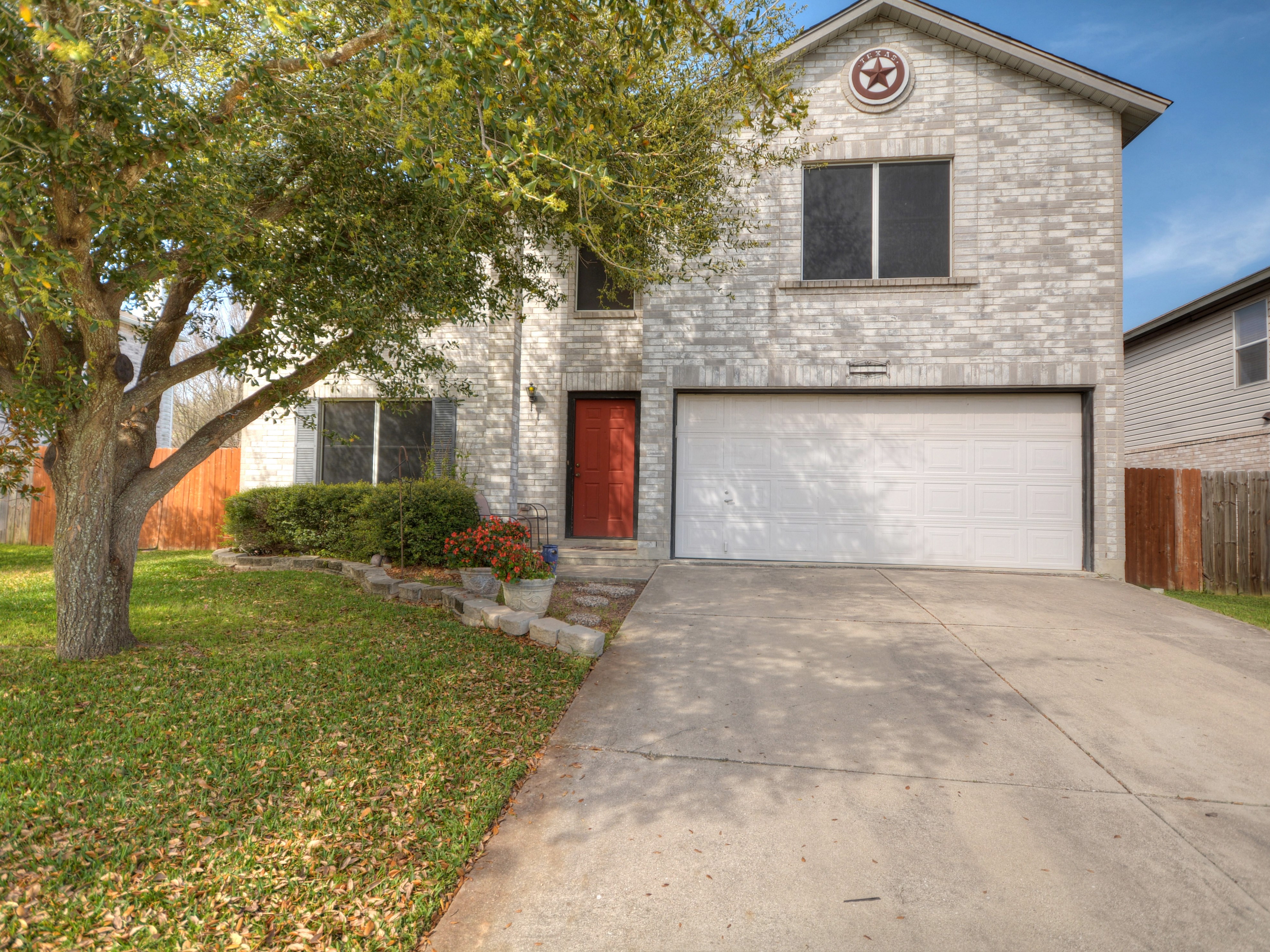 "Robin was amazingly easy to work with and responsive!" – Ken, May 2016