Austin Area Market Statistics for June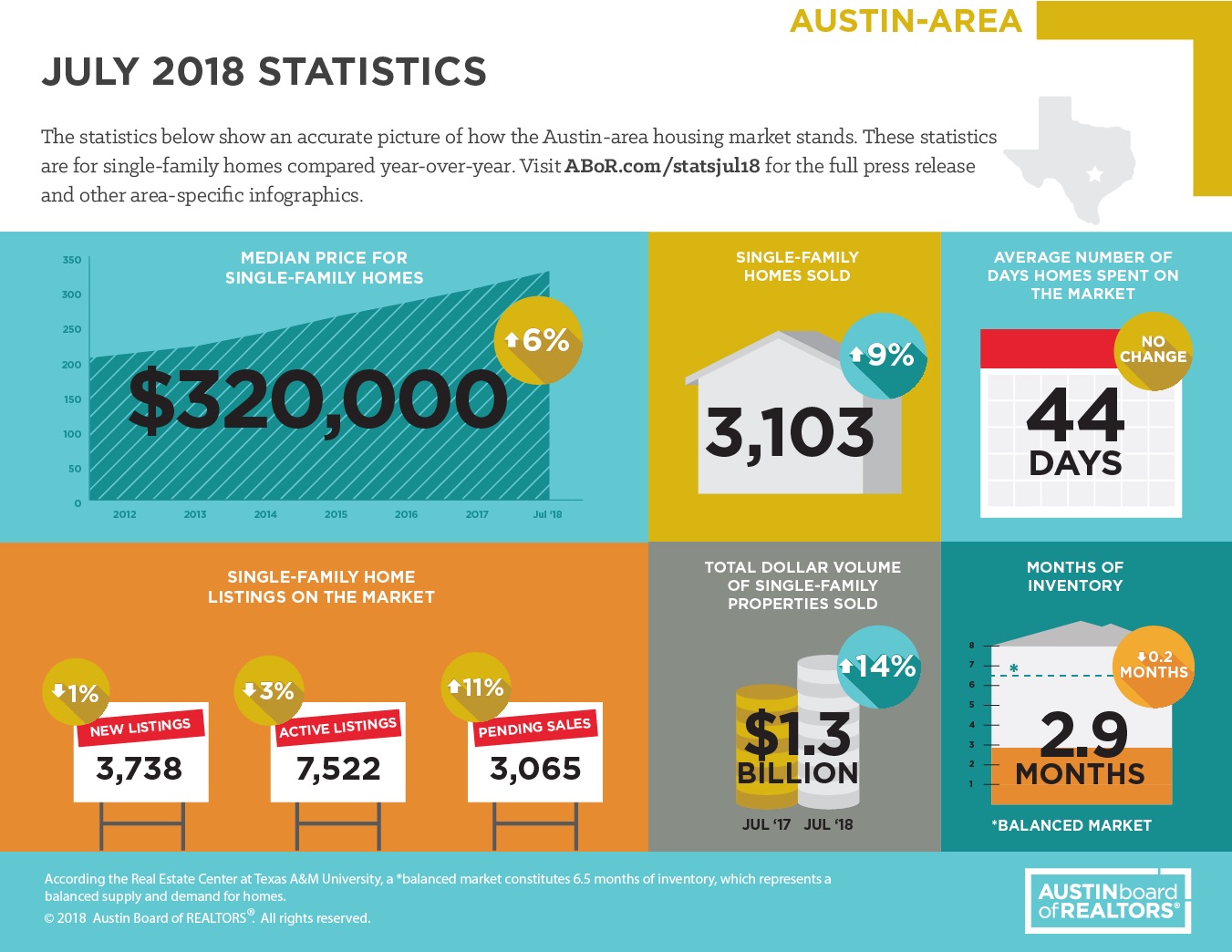 CONTACT ME TO SELL YOUR HOUSE OR HELP YOU BUY ONE.
AUSTIN, TX– the July median price for a single-family home increased six percent year over year to $390,000. During the same time frame, new listings decreased seven percent to 1,066 listings; active listings decreased 13.8 percent to 1,675 listings; and pending sales rose 11.6 percent to 904 sales. Monthly housing inventory decreased 0.4 months to 2.1 months, well below the Real Estate Center at Texas A&M University's benchmark of 6.0 months as a balanced housing market.