June 2017 Williamson County Market Statistics – Cedar Park, Leander, Georgetown and Round Rock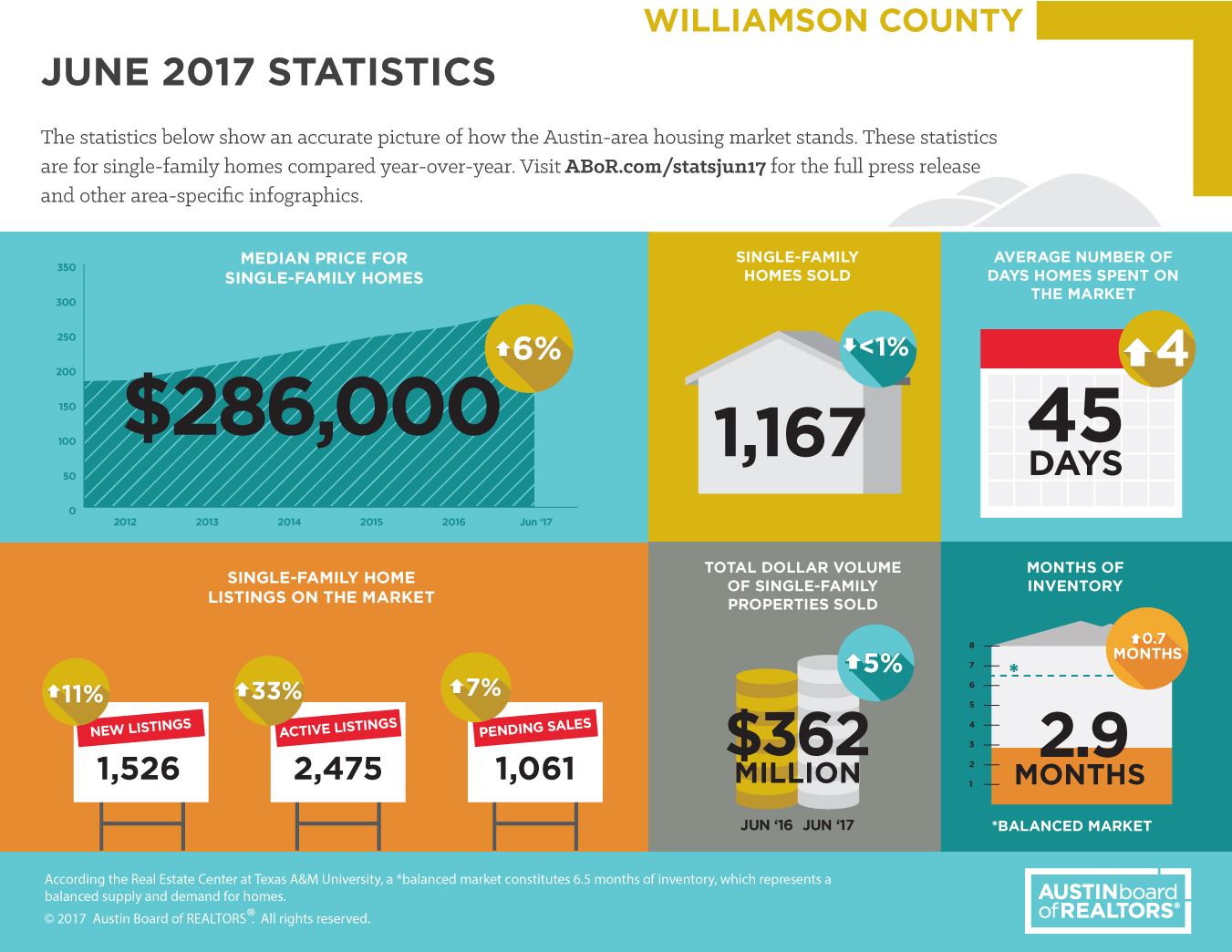 As you can see, these are the stats for all of Williamson County and since I live in Cedar park and perhaps you do too, I thought they may be of interest. Following is what Austin Board of REALTORS had to say:
Williamson County single-family home sales remained flat in June 2017, declining 0.1 percent year-over-year to 1,167 home sales. Median price rose 5.9 percent to $286,000 during the same time frame. Housing inventory jumped 0.7 months to 2.9 months of inventory in June 2017, which is the lowest housing inventory level of any county in the Austin-Round Rock MSA.
In the first half of 2016, single-family home sales grew 1.2 percent to 5,067 home sales, while median price rose 6.2 percent to $276,000. More homes were sold in Williamson County in the first half of the year than in the city of Austin – despite having less than half the population size of the city of Austin – as strong housing development throughout Williamson County continues to drive sales activity. Active listings soared 23.8 percent in the first half of the year to 1,958 listings, while new listings increased 11.8 percent to 7,407 listings.
"Williamson County's housing market growth continues to be stifled by incredibly strong demand coupled with low housing inventory levels. While Williamson County's housing inventory is slowly recuperating from the critical levels reached in 2016, the county's housing inventory remains among the lowest in the region," commented Brandy Guthrie, President of the Austin Board of REALTORS®