June 2017 Austin Market Statistics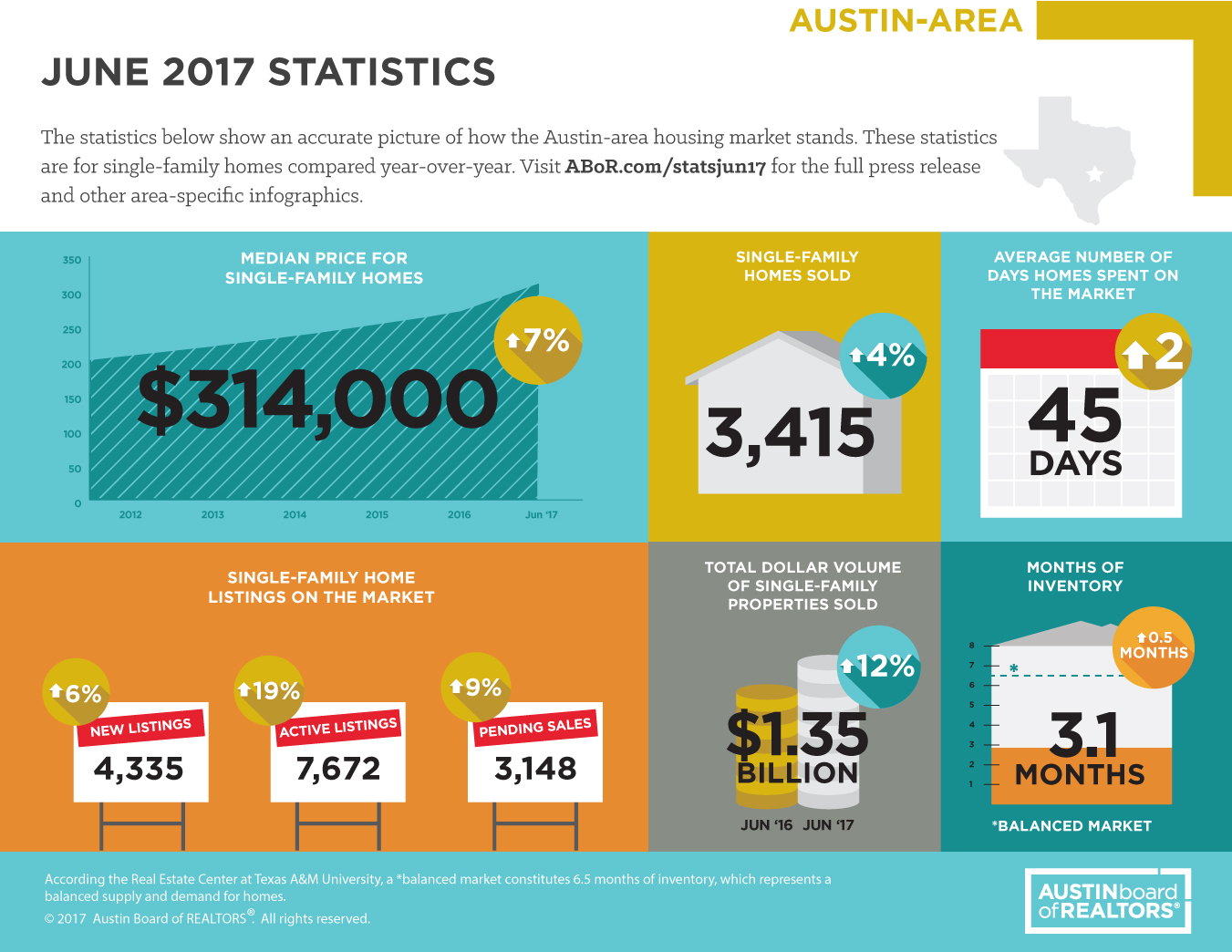 AUSTIN, Texas – July 20, 2017 – Central Texas single-family home sales growth slowed in the first half of 2017 while home prices continued to grow at a steady pace, according to the Mid-Year 2017 Central Texas Housing Market Report released today by the Austin Board of REALTORS®.
Single-family housing market activity maintained steady growth in June 2017, with home sales volume increasing 4.4 percent year-over-year to 3,415 sales. Median price rose 6.6 percent to $314,000 during the same time frame. Monthly housing inventory jumped 0.5 months annually to 3.1 months, which is just under half of the Real Estate Center at Texas A&M University's benchmark of 6.5 months as a balanced housing market.
If you live in the Austin area and would like an idea of what your home might sell, contact me. I offer a free comparative market analysis and I want to be your REALTOR. robinscottrealtor@gmail.com or 512-589-7988. I look forward to hearing from you.